Section RC1, the first of three construction projects for PennDOT's $95 million U.S. 1 Bucks Improvement Project, will be completed this summer after nearly four years of construction to widen and improve the roadway between the Turnpike Interchange and Old Lincoln Highway. Section RC2 remains focused on the construction of new U.S. 1 bridges over the Neshaminy Creek and the Penndel/Business U.S. 1 Interchange.
---
RC1
Beginning in the fall of 2018, Section RC1 included improvements to U.S. 1, Street Road (Route 132), and Bristol Road, in addition to interchange improvements at the U.S. 1/Street Road Interchange and the U.S. 1/Pennsylvania Turnpike Interchange.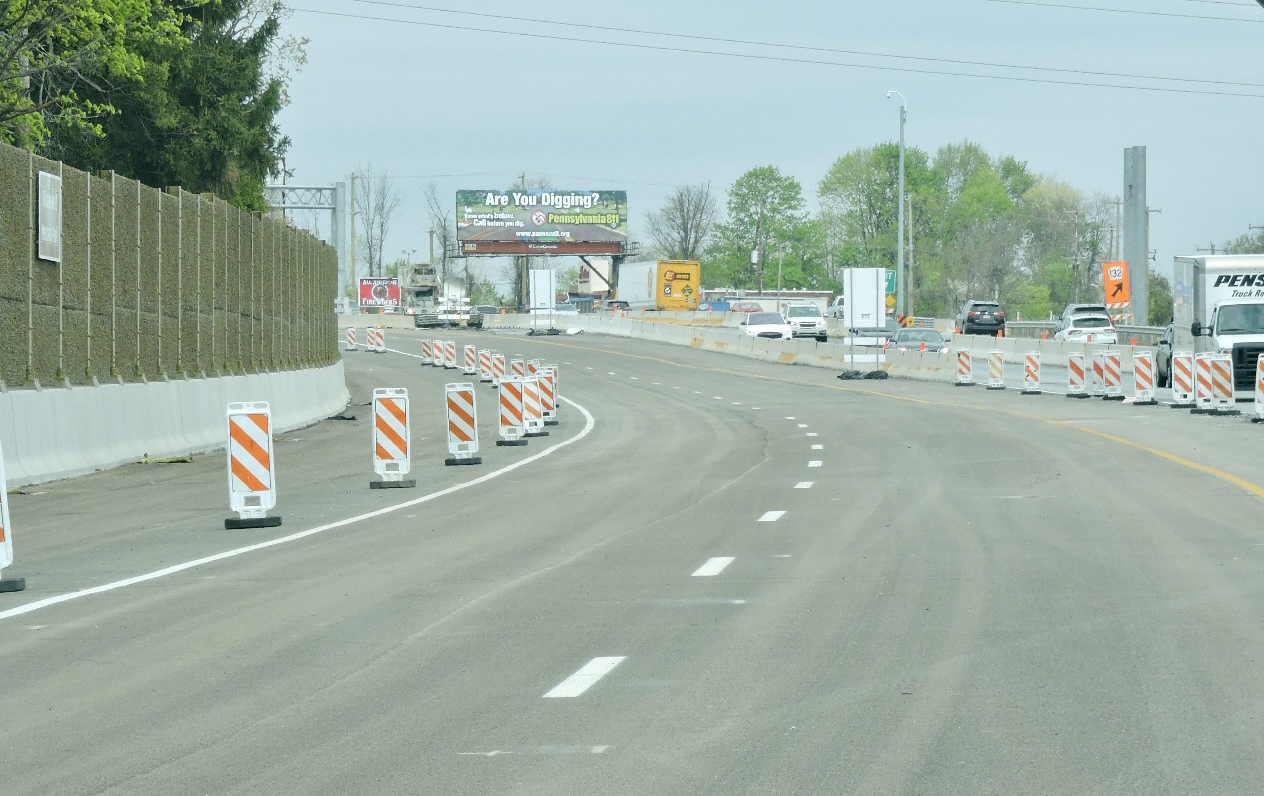 Under this project, U.S. 1 was reconstructed between the Street Road (Route 132) and PA Turnpike interchanges. A third travel lane was added in each direction, medians were widened to provide 12-foot-wide inside shoulders, and driveway accesses from U.S. 1 to Street Road were relocated. The road's profile also was raised to improve vertical clearances over Street Road (Route 132), the Turnpike and its ramps.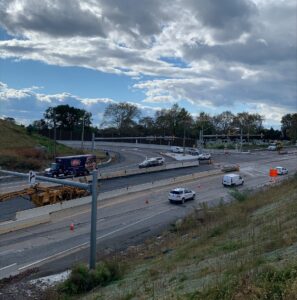 Street Road (Route 132) also was reconstructed and widened to include turn lanes during RC1 construction. Signalized intersections and turn lanes were constructed at the relocated U.S. 1 Interchange ramps, the driveway at the Red Roof Inn was relocated, left-turn lanes were added in both directions at the Turnpike's westbound slip ramp intersection on Street Road, and a new Southbound on-ramp from eastbound Street Road was added.
The Bristol Road Bridge also was replaced to improve vertical clearance over U.S. 1 and room for widening U.S. 1 below.
This project also included the relocation and construction of new ramps at the Street Road (Route 132) and Turnpike interchanges.
---
RC2
Significant progress was made this spring on the bridges carrying U.S. 1 over the Neshaminy Creek and the Penndel/Business U.S. 1 interchange.
With support columns in place, workers placed deck beams and installed rebar on the new southbound Neshaminy Creek bridge (see below) in preparation for paving set to begin in July.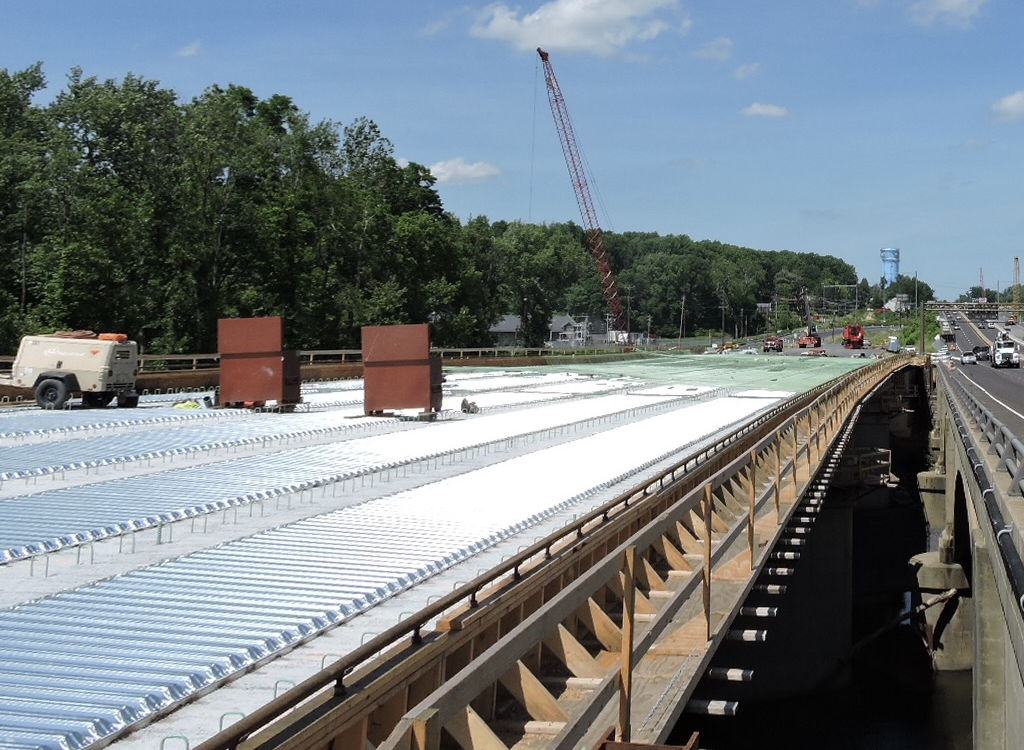 At the Penndel/Business U.S. 1 interchange, northbound bridge abutments and piers were completed and deck beams were placed in late June. The contractor expects to begin deck placement of the northbound bridge in late summer.
In addition to the bridge work, crews continue installation of the stormwater drainage system along U.S. 1 in the RC2 work area, and excavation continues along both sides of U.S. 1 to prepare for construction of a third travel lane between the Turnpike and Penndel/Business U.S. 1 interchanges.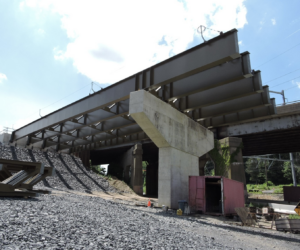 Later this summer following completion of RC1, work will get started at the Neshaminy Exit, including replacement of the U.S.1 bridge over Rockhill Drive and improvements to the interchange.
RC2 is expected to be completed in mid-2026.
The contracts, RC1 and RC2, are part of PennDOT's three-phase project to improve four miles of U.S.1 in Bucks County by reconstructing and widening the pavement, building several bridges, and improving several interchanges along a continuous three-mile section of highway in Bensalem and Middletown townships.
PennDOT in 2014 completed $14.8 million in improvements at the U.S. 1/Maple Avenue Interchange in Middletown Township as part of their overall initiative to modernize and upgrade the U.S. 1 corridor in Bucks County.